Meet Chris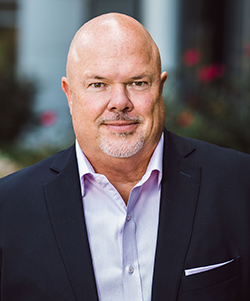 Chris' true passion lies in helping clients achieve their goals. Whether it be funding a child's college tuition, getting into retirement with clarity and confidence, or simply taking care of loved ones in the event of a premature death, he loves being able to be alongside his clients as they go through life. With 30 plus years of experience, he has been blessed with many long term relationships and has seen what successful planning can accomplish.
Chris wears many hats in his role. He hopes to build long term relationships. Technically, he is a planner. He has the tools and techniques to help clients make informed decisions. What he hopes he does best is helping clients see their future as clearly as possible. If we can define the goal, we can develop the path towards that goal. The clearer clients can see, the more confident they will be with their decisions.
Chris has a Master's degree in Financial Planning, and he currently holds five industry designations. He is a lifelong learner and always strives to stay on the leading edge of the industry so he can provide his clients with the knowledge, tools, and techniques needed to help them make informed decisions and achieve their goals.
Personally, Chris has recently entered another season of his life. His three kids are on their own and making their way in the world, so he and his wife are enjoying city living in downtown Boston. They like to travel and are usually on a plane monthly. Living in the city, Chris and his wife enjoy walking everywhere. They have a home in Palm Beach Gardens and try to play golf as much as possible when they are there. They also enjoy rollercoasters and have been known to fly to an amusement park just to ride as many as possible in a day.
Fun Facts
Bucket List Vacation

Golf in Scotland. Above the water villa in Tahiti. Safari in Africa.

Best Sports Team

Patriots, Red Sox, Bruins

Something You Can't Live Without

My Wife

Favorite Part of Your Day

Mornings